Triple Net Lease National Tenant List
24 Hour Fitness

24 Hour Fitness is a privately owned and operated fitness center chain headquartered in San Ramon, California. It is the second largest fitness chain in the United States based on revenue after LA Fitness, and the fourth in number of clubs (behind LA Fitness, Anytime Fitness & Gold's Gym),[4] operating 420 clubs in only 13 U.S. states with four million clients to LA Fitness's 725 clubs in 30 states. The company was founded by Mark S. Mastrov and owned by AEA Investors. The company filed for bankruptcy in June 2020.
7 Brew was born from a desire to change drive-thru coffee into a fun, mind-blowing experience for everyone. We dreamed of serving premium coffee in record time and making new friends while we're at it. The dream came alive with our first "stand" in Rogers, AR and our 7 original coffees.
7-Eleven, Inc. is the U.S. subsidiary of an international chain of convenience stores that operates, franchises and licenses some 81,000 stores (as of August 2022) in 18 countries. In the U.S. and Canada, the company operates, franchises and licenses close to 13,000 convenience stores. Of the more than 13,000 stores the company operates and franchises in the United States, more than 6,400 are franchised. A typical 7-Eleven store in the U.S. has between 2,400 and 3,000 square feet and carries about 2,500 different items. 7-Eleven Inc. is headquartered in the US city of Dallas. Its parent company, Seven-Eleven Japan Co., Ltd., is located in Tokyo. Seven-Eleven Japan is held by the Seven & I Holdings Co. holding company.
Financial Profile
(all numbers in thousands)
| | 2019 | 2018 | 2017 |
| --- | --- | --- | --- |
| Revenue | 21,033 | 21,871 | - |
| EBITDA | 52,173 | 50,107 | - |
| Assets | 7,735 | 7,949 | - |
| Debt | - | - | - |
99C Only Stores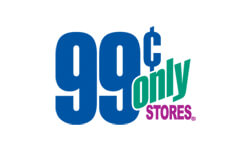 99 Cents Only Stores LLC operates retail stores in the United States. Its stores offer consumable products and other household items, and seasonal items, as well as domestic and imported fresh produce, deli, dairy, and frozen and refrigerated food products. As of August, 2022, the company operated 384 stores located in California, Texas, Arizona, and Nevada. It also engages in the wholesale of merchandise to retailers, distributors, and exporters. The company was founded in 1965 and is based in City of Commerce, California. 99 Cents Only Stores LLC is a subsidiary of Number Holdings, Inc.
A&W Restaurants, Inc. is a chain of fast-food restaurants distinguished by its craft root beer and root beer floats. Its origins date back to when Roy W. Allen opened a walk-up root beer stand in Lodi, California, in 1919. Allen's employee Frank Wright partnered with him and founded the first A&W restaurant in Sacramento, California, in 1923. The company name was taken from the initials of their last names — Allen and Wright. The company became famous in the United States for its "frosty mugs," where the mugs would be kept in the freezer and filled with A&W Root Beer before they are served to
Quick Service Restaurant (QSR)